Saar Ceramics were primarily slipware, cast in plaster molds made from hand-built and thrown originals. Each piece was then hand-painted with an underglaze or colored slip sometime in the greenware stage, bisque-fired, and lastly dipped in glossy or matte clear glazes before the final firing.
Although some designs were colorful, the majority of the work was in earth tones (black, white, grey, browns, and beige), with a few lines in turquoise blues, greens, and oranges. Often Richard would splatter the works with underglazes, or use chunks of red or orange glass to create thick glass-like blobs after firing. The Saar signature was either hand-written with underglaze, or sgraffitoed into a swath of color to reveal the greenware clay beneath. Richard also used a wax-resist technique where he would paint a shape with a liquid wax and then paint a glaze over it, resulting in a bubbly texture.
The studio's lines included tableware, tiles for wall murals and tables, and small figurines. While the forms were sleek and starkly modern, the hand-drawn glaze designs drew heavily on indigenous cultures. Much of the work was inspired by African masks or Aztec and pre-Columbian art; some reflected the natural world (with fish, birds, horses, leaves, and trees); others drew from 1950s abstraction and "atomic" culture. The bulk of the Saar Ceramics production was table and giftware, but they also explored furnishings with forms made into table lamps and tiled tables.
The works were sold largely in the mid-west and on the east coast to major department stores, including Macy's. Their New York sales representative was Mary Rodney.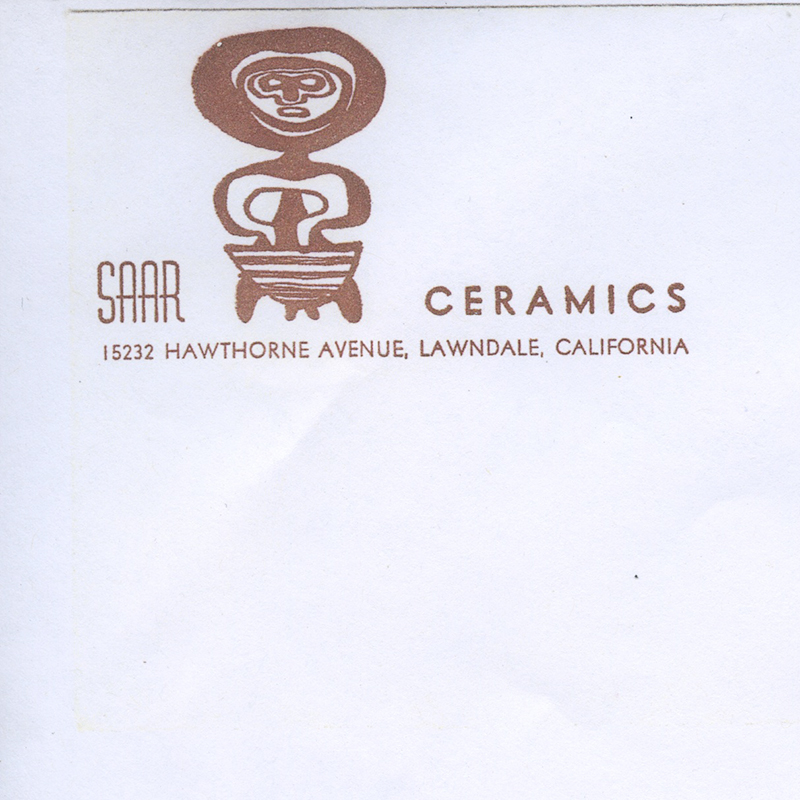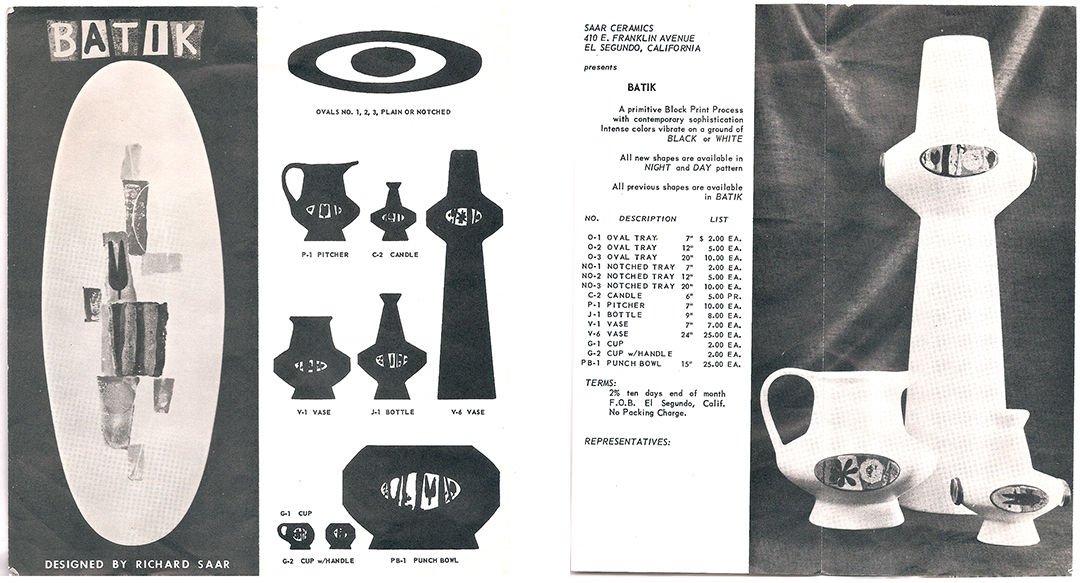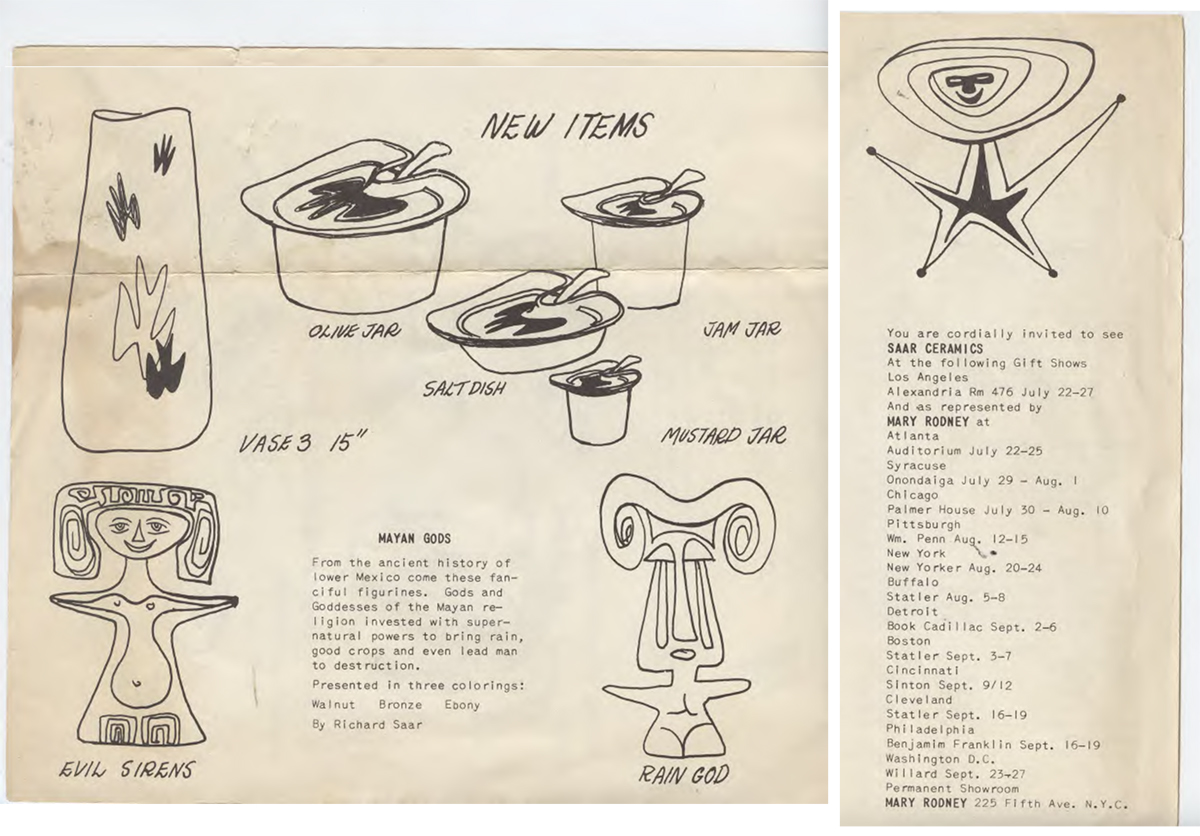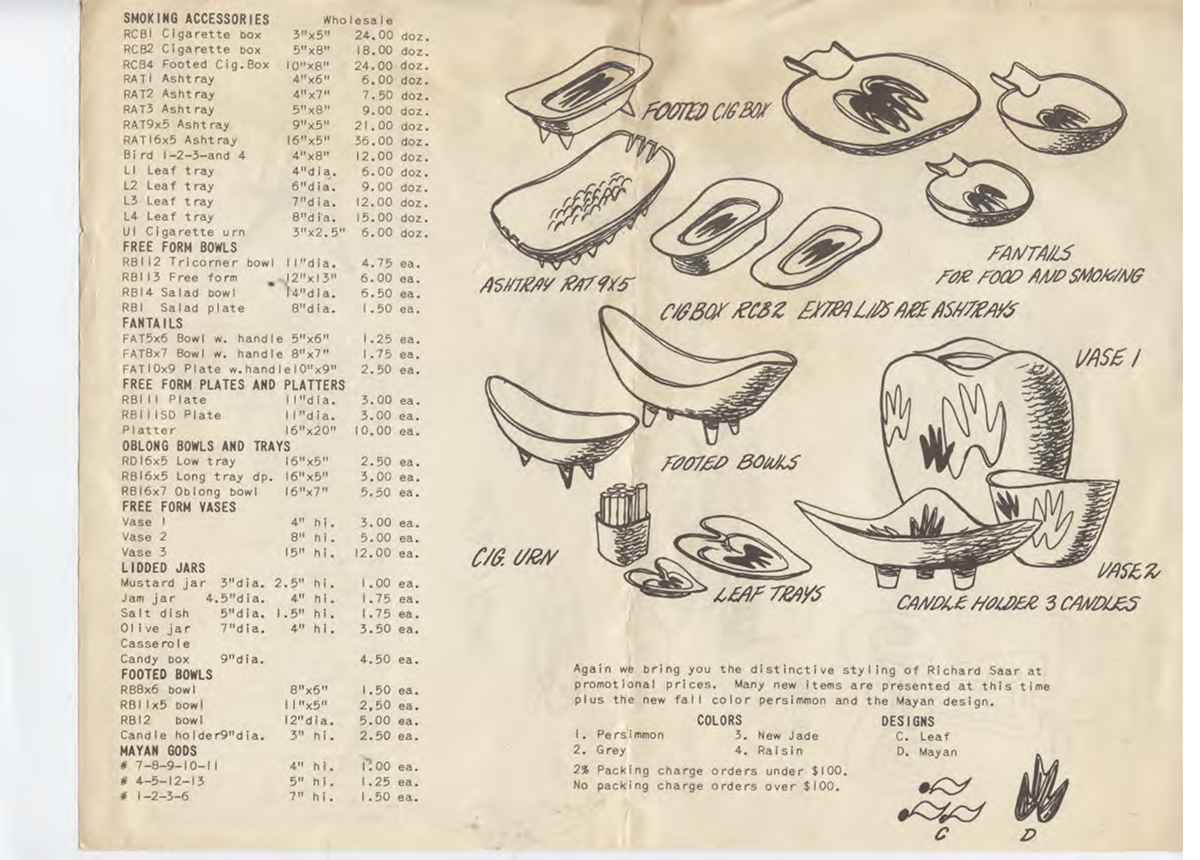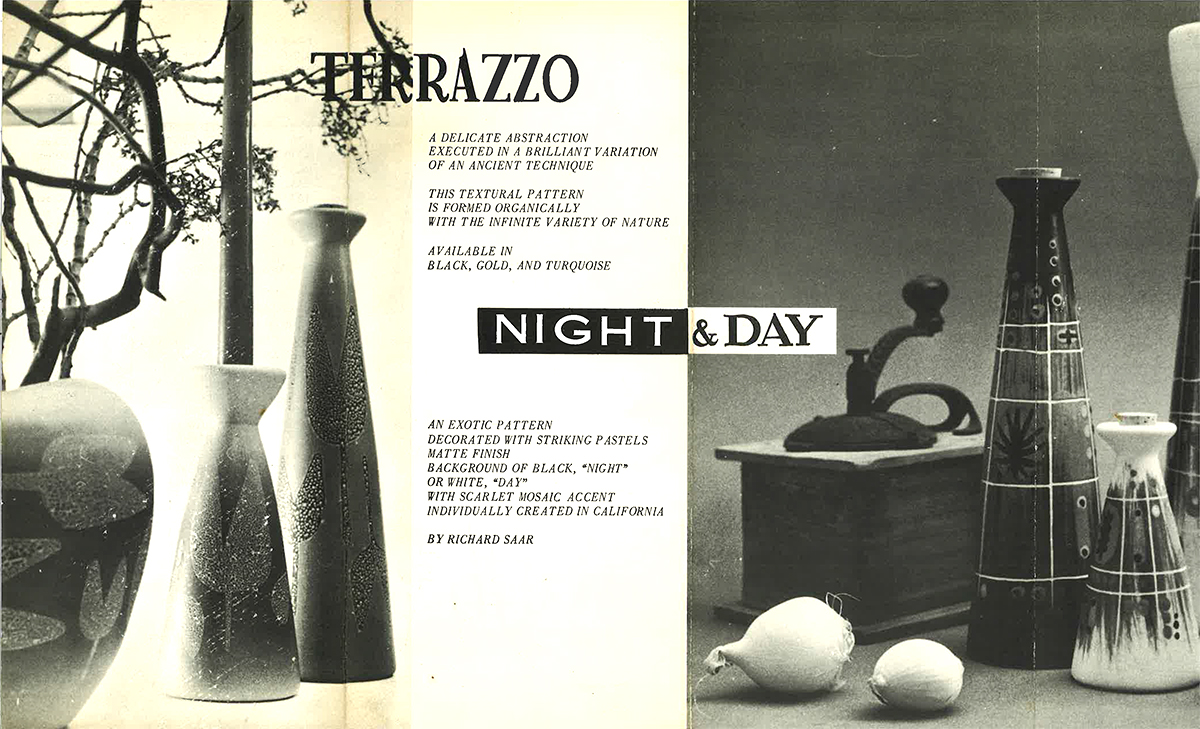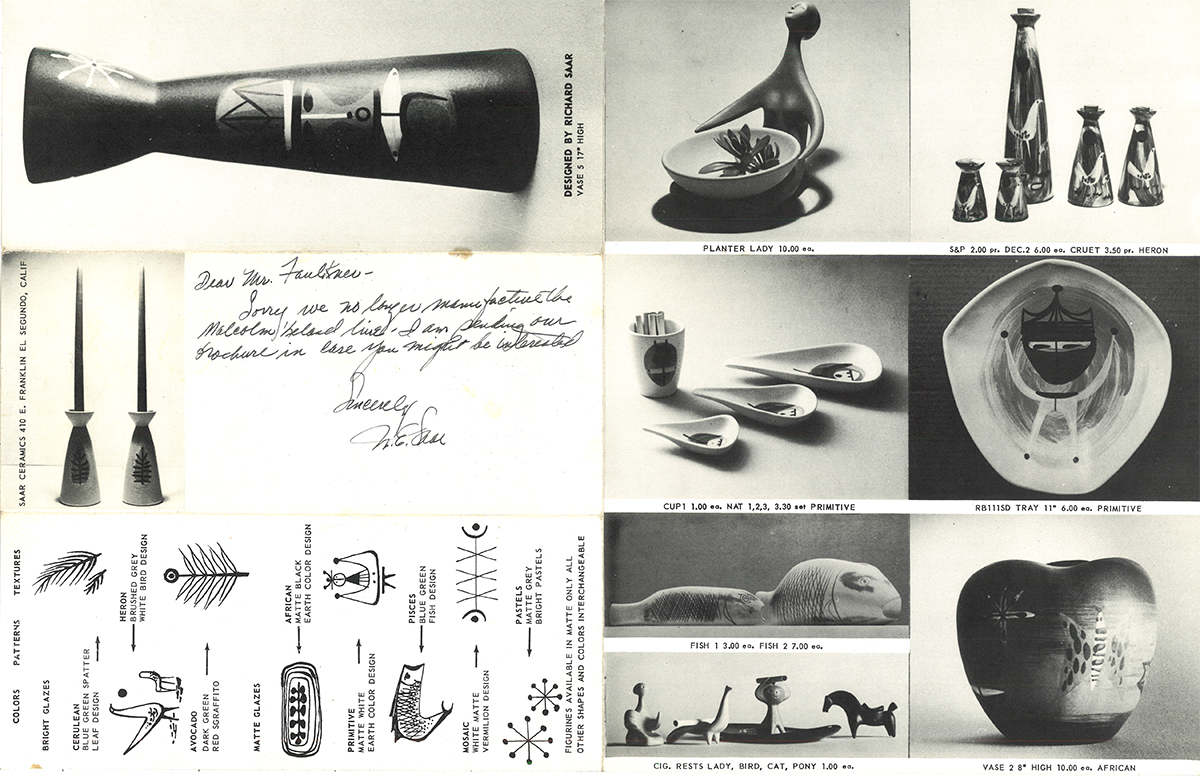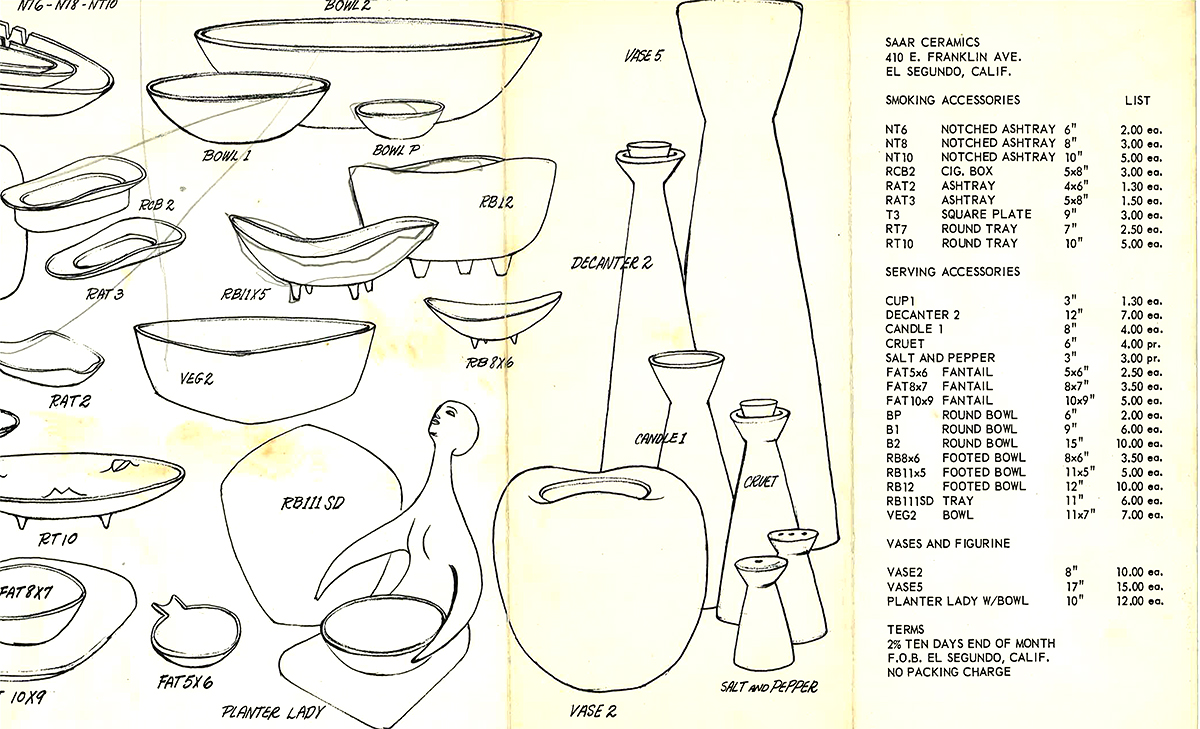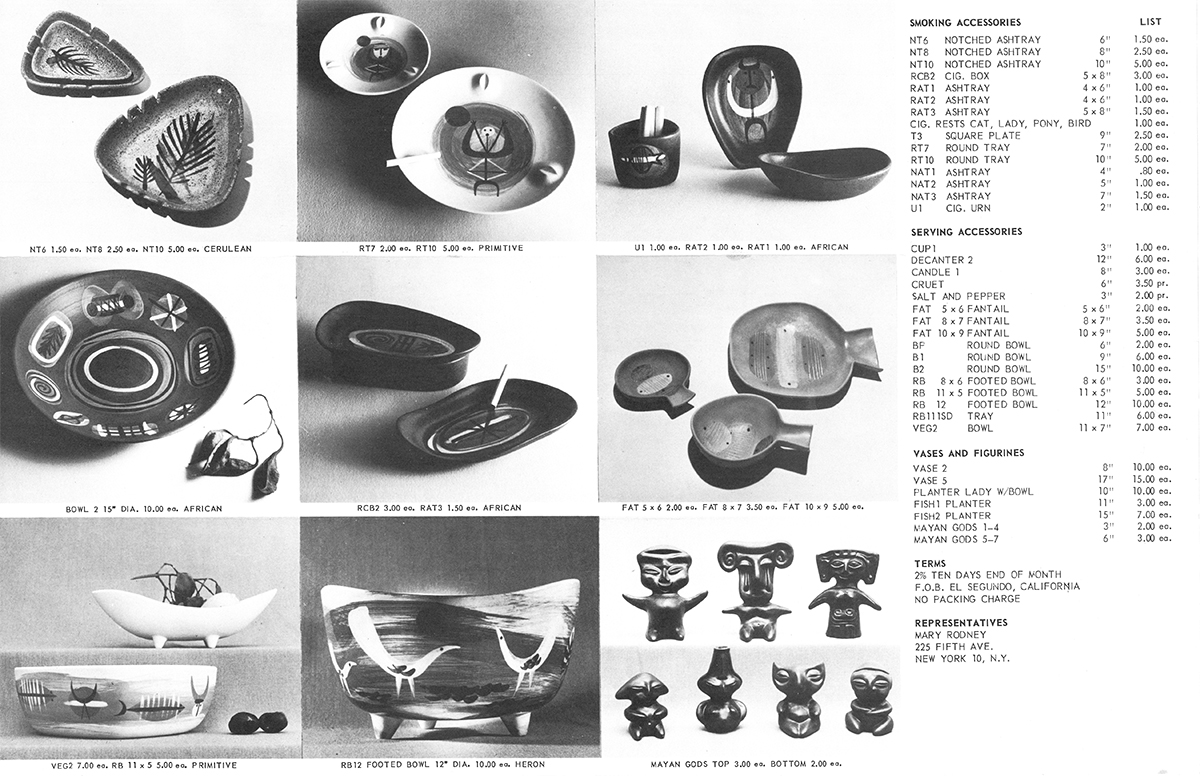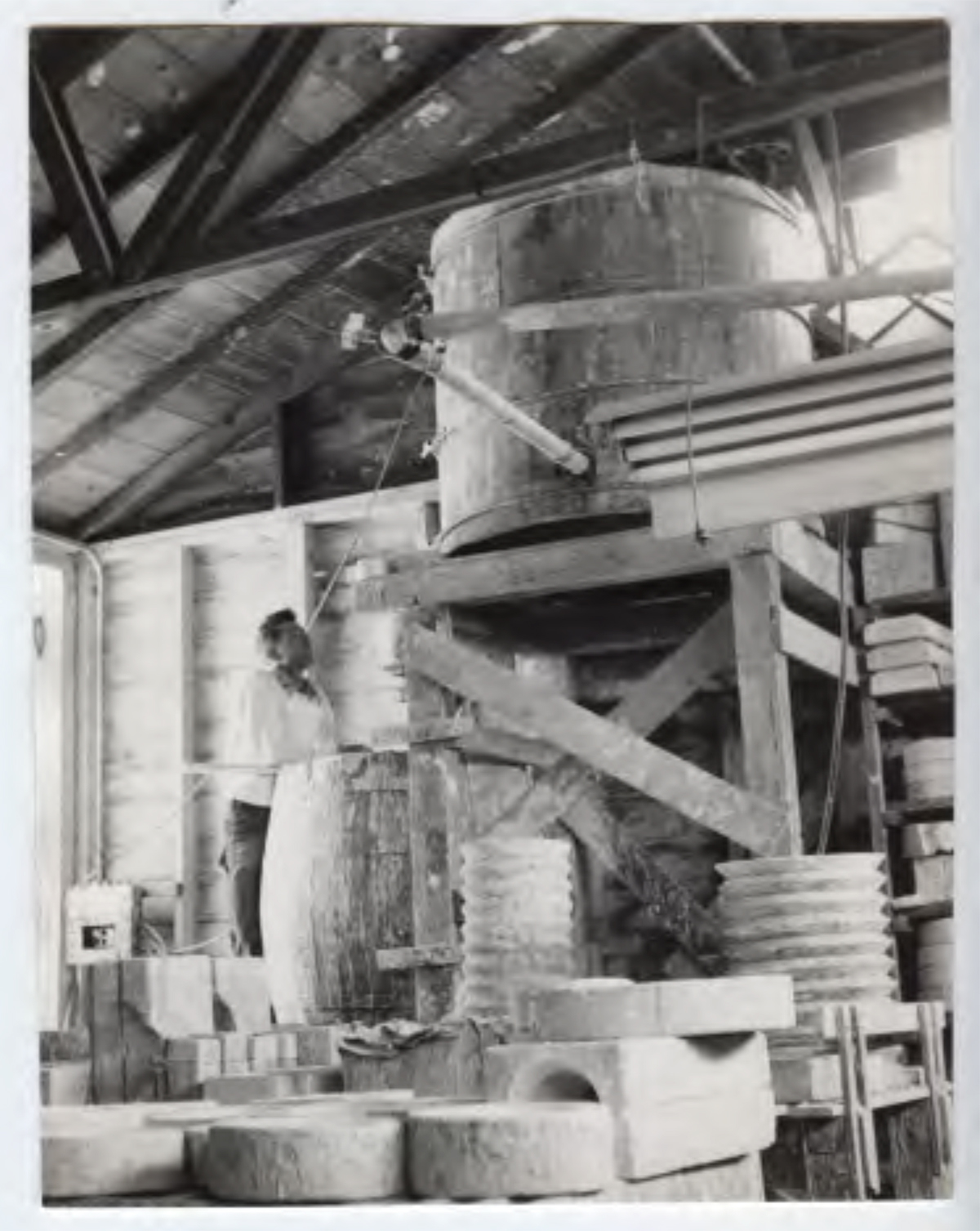 Slip vat in the Saar Ceramics studio